Welcome to the Best Tree Service Company in Berkeley, California

Our mission is to provide top-notch tree care, removal, and maintenance services to our clients in Berkeley and the surrounding areas. We pride ourselves on our dedicated team of certified arborists and skilled tree care professionals who have been serving the community for over 20 years
Why Choose Our Berkeley Tree Service?
Our team is committed to ensuring the health and beauty of your trees while prioritizing safety and environmental sustainability. Here's why we're the top choice for tree care services in Berkeley:

Expertise: Our certified arborists have extensive knowledge and experience in diagnosing, treating, and maintaining a variety of tree species.
Quality: We use the latest equipment and industry best practices to provide exceptional tree care, removal, and maintenance services.
Safety: Our team is trained in advanced safety techniques to minimize risks and protect your property during tree service operations.
Eco-friendly: We are committed to protecting the environment by using eco-friendly materials and recycling debris from our tree care services.
Customer Satisfaction: Our goal is to exceed your expectations and provide outstanding customer service throughout the entire process.
Our Comprehensive Tree Services
We offer a wide range of tree care services to meet the diverse needs of our clients in Berkeley and the surrounding areas. Our services include:
Tree Trimming and Pruning​
Experience professional tree trimming and pruning services to boost your landscape's aesthetics and ensure tree health. Our certified arborists carefully assess and trim each tree, promoting growth, reducing risks, and enhancing your property's appearance. Trust our expertise for a safer, more vibrant outdoor space.
Tree Removal​ Services
Rely on our efficient tree removal service to safely eliminate hazardous or unwanted trees from your property. Our skilled team utilizes advanced techniques and equipment to minimize damage, ensuring a seamless process. Trust our experts to protect your landscape and transform your outdoor area with ease.
Stump Grinding and Removal
Choose our stump grinding and removal service to eliminate unsightly and hazardous tree stumps from your property. Our experienced team uses specialized equipment to grind stumps below ground level, restoring your landscape's appeal and safety. Trust us to provide a swift, effective solution for a polished outdoor space.
Emergency Tree Services
Count on our 24/7 emergency tree services for prompt assistance with storm-damaged or hazardous trees. Our expert team prioritizes safety while addressing urgent tree care needs, minimizing property damage and risks. Trust our rapid response and skilled professionals to protect your property and ensure your peace of mind.
Tree Health Assessments and Treatment
Invest in tree health assessments and treatment services provided by our certified arborists. We diagnose and treat various tree diseases and pests, ensuring the well-being of your landscape. Our proactive approach promotes tree vitality and longevity, preserving the beauty and value of your outdoor space.
Arborist Consultations​
Benefit from personalized arborist consultations for expert guidance on tree care and management. Our certified arborists offer tailored advice on planting, pruning, disease prevention, and maintenance, ensuring a thriving landscape. Trust our knowledgeable professionals to help you cultivate a healthy, vibrant outdoor environment.
Land Clearing
Opt for our comprehensive land clearing service to prepare your property for construction or landscaping projects. Our experienced team efficiently removes trees, shrubs, and debris, ensuring a clean and level site. Trust our expertise to transform your outdoor space into a blank canvas for your vision.
Planting and Tree Care Education
Embrace our planting and tree care education to gain the knowledge required for maintaining a flourishing landscape. Our expert team offers practical guidance on selecting, planting, and nurturing various tree species. Empower yourself with the skills and understanding needed to create and sustain a vibrant outdoor sanctuary.
Custom Tree Work
Transform your outdoor space with our custom tree work service, designed to enhance your landscape's aesthetics and health. Our skilled team offers tailored solutions, such as tree shaping, cabling, and bracing, to address your unique needs. Trust our expertise to create a captivating, thriving environment.
Have an Emergency?
When disaster strikes, Berkeley Tree Services is here to help. We understand that emergency tree situations can happen at any time, and our experienced team is available 24/7 to provide prompt and professional assistance.

Whether it's storm-damaged trees, hazardous limbs, or any other tree-related emergencies, we're here to ensure your safety and protect your property. We offer affordable emergency services that are just a call away.
Learn more about our 24/7 emergency services
What Our Customers Say About Us​
Sed ut pers piciatis unde omnis iste natus error sit volup tatem accus antium dolore mque laudan tium, totam rem aperiam, eaque ipsa quae ab illo inventore.​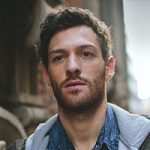 Sed ut pers piciatis unde omnis iste natus error sit volup tatem accus antium dolore mque laudan tium, totam rem aperiam, eaque ipsa quae ab illo inventore.​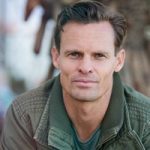 Sed ut pers piciatis unde omnis iste natus error sit volup tatem accus antium dolore mque laudan tium, totam rem aperiam, eaque ipsa quae ab illo inventore.​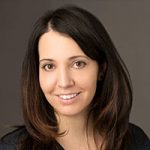 Our Work​